A full squad of WallachBeth Capital team members cycled through Saxon Woods Park to participate in the Annual Wall Street Rides Far in White Plains, NY to benefit the Autism Science Foundation. The squad, led by team captain Alan Roldan, managing director of the Institutional Cross Asset Solutions team, embraced WallachBeth's continued commitment to the community and philanthropic causes.
The Autism Science Foundation's mission is to support autism research by providing funding and other assistance to scientists and organizations conducting, facilitating, publicizing and disseminating autism research. The organization also provides information about autism to the general public and serves to increase awareness of autism spectrum disorders and the needs of individuals and families affected by autism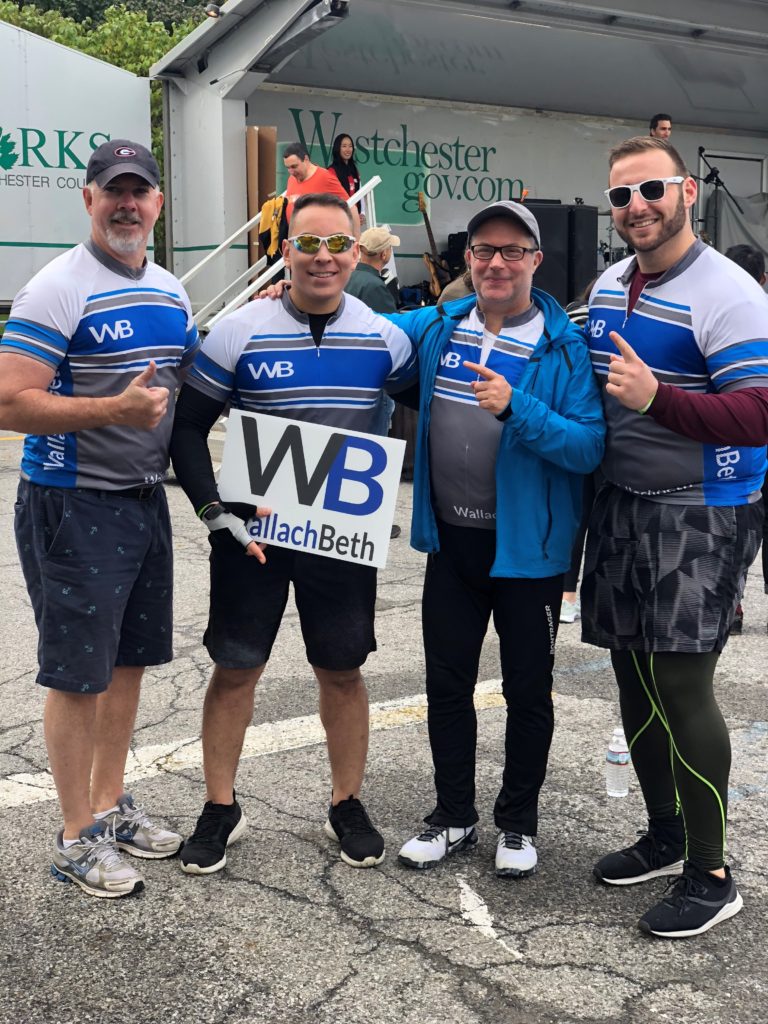 From left to right: James Ryan, Alan Roldan, Stephen Markowitz, Michael Beth.